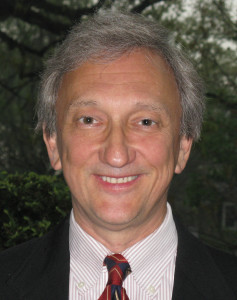 James A. Mellowitz has 32 years of experience in the negotiation, trial and appeal of personal injury claims. He has litigated extensively in county and federal courts in Indiana, and argued successfully before the Indiana Supreme Court. He is the veteran of more than a dozen jury trials and has represented hundreds of clients in a variety of personal injury actions involving many different types of injuries.
Mr. Mellowitz's law practice is focused on plaintiffs' personal injury and wrongful death. His cases include matters arising from automobile, truck and motorcycle collisions; slip, trip and falls; food poisoning; drowning; fire; medical malpractice; attorney malpractice; and bad faith and breach of contract by insurance companies which have taken unfair advantage of their customers. His clients have suffered injuries that include the tragic death of family members, physical injuries ranging from catastrophic to less severe, and wage losses and other damages. Their physical injuries have included brain damage, amputations, burns, and myriad injuries to the face, neck, back, shoulder, hand and wrist, hip, knee and leg, foot and ankle, and TMJ. Their injuries have also included complex neurological and orthopedic disorders such as chronic pain and epilepsy, and the increased risk of cancer.
Mr. Mellowitz is a 1979 undergraduate of Indiana University in Bloomington, where he majored in psychology and journalism. Following graduation, he worked as a newspaper reporter in Indiana and Florida, and contributed articles to leading newspapers around the country, including the National Law Journal. He later enrolled at the Indiana University School of Law in Indianapolis, from which he graduated with honors in 1987. He was admitted to the Indiana Bar in 1988.
Mr. Mellowitz spent the first few years of his legal career defending against personal injury claims with a small Indianapolis law firm. He later switched sides to join one of the city's most prominent personal injury firms, which eventually became known as Price, Waicukauski, Jackson & Mellowitz. These experiences allowed Mr. Mellowitz to work with some of the best attorneys in Indiana.
In 2011, Mr. Mellowitz established his current firm. It is founded on the principle of providing skilled and aggressive advocacy to each and every client, and doing so with integrity.
Reported Legal Decisions: Indiana Patient's Compensation Fund v. Brown, 949 N.E.2d 822 (Ind. 2011) (medical malpractice arising from misdiagnosis of heart attack resulting in death); Sibbing v. Cave, 922 N.E.2d 594 (Ind. 2010) (traffic collision resulting in neck and back injuries); Van Winkle v. Nash, 761 N.E.2d 856 (Ind. Ct. App. 2002) (traffic collision resulting in neck and back injuries); Midwestern Indemnity Company v. Laikin, 119 F. Supp.2d 831 (S.D. Ind. 2000) (insurance company's refusal to defend); Scaggs v. Consolidated Rail Corp., 6 F.3d 1290 (7th Cir. 1993); and Wilhoite v. Mel Simon & Associates, et al., 640 N.E.2d 382 (Ind. Ct. App. 1994).
Law articles: "Whatever the Market Will Bear; Fighting Exorbitant Expert Fees With Rule 26(B)(4)(c)(I)," Res Gestae, February, 1996. Modified article also published in For The Defense, March 1995.
Seminars: "Bad Faith in Third Party Med Pay Claims", 1998 ITLA; "Spoliation of Evidence", 1997 ITLA.
Memberships: The Indianapolis Bar Association and Indiana Trial Lawyers Association.
Board appointments: Consumer representative on the Indiana State Board of Chiropractic Examiners, 1997 to 2000, pursuant to appointment by the Governor. Former board member of the Indiana Kidney Foundation and the Indianapolis Press Club.
Click here to email James A. Mellowitz, PC (jmellowitz@mh-attorneys.com)