Our firm is dedicated to providing skilled, aggressive, and effective legal representation to the victims of personal injury and the families of those who have suffered wrongful death. We are advocates. We are fighters. And we work tirelessly to secure justice and the best possible recovery for our clients in the negotiation, trial, and appeal of their personal injury claims.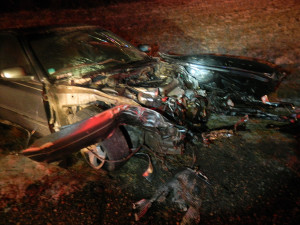 We know that the best results can only be achieved through hard work and dedication to our clients.  We know that insurance companies are not the friends of our clients, and we know they do not easily, or willingly, pay fair settlements for injury claims. We know that obtaining the best result, whether by negotiated settlement or trial verdict, requires thorough preparation, thoughtful research, and skilled advocacy at every stage of the claim and litigation process. We strive to prepare every case — from the moment we meet with a client to the final argument — for eventual trial. This puts our clients in the best position for settlement, if settlement becomes possible.
If you have a claim for personal injuries, or the wrongful death of a loved one, it is important that you speak with an attorney right away.  Whether the claim resulted from a car, truck or motorcycle crash, a fall or injury while you were on someone's property, or unsafe construction-site practices (including OSHA/IOSHA violations), there is often valuable information and evidence that needs to be collected as soon as possible.  The longer you wait, the more likely it is that evidence will be lost or fall into the possession of the negligent party or its insurance company.